We lead with Healthcare expertise and solutions
The corporate side of our business was founded on the US model of leading with Healthcare consultancy, as opposed to traditional European Employee Benefit consultants whose businesses are based around retirement solutions, with Healthcare consultancy provided as a bolted-on service.
We Are Invested In Your Employees As Much As You Are
As a corporate client of ours, you have access to our independent market knowledge and expertise. We extend this benefit directly to your employees too. We are available ourselves for 1:1 advice regarding their benefits, clarifying their health insurance cover, understanding the best care pathway for them or advising them in relation to the investment choices for their pension fund.
Our expertise in the Healthcare market is unrivalled
Our expertise is not only noted with our clients but is also endorsed by virtue of our relationships with Healthcare professionals and providers, as well as the insurers themselves. International health consortiums (investors, private hospitals, healthcare innovation companies etc.) engage us regularly for consultancy purposes. We also work with a number of leading international brokers looking for a safe pair of hands locally for their key multinational clients. We are regular conference speakers and lecturers.
Our personalised solutions deliver better outcomes
We do not produce and sell our own product solutions, resulting in pressure to then "force-fit" you into these solutions. Instead we advise independently on the full range of insurers and products available across the whole Employee Benefits market in Ireland. The solutions that we recommend are the best to achieve your objectives; we sit on your side of the table, rather than that of insurers. We also constantly engage with insurers to develop bespoke plans to meet our clients' needs.
Decades of first hand experience in the Corporate Benefits Market
While many companies boast long standing records in this market, staff turnover is often transient and ultimately the level of expertise at your disposal comes down to the individual looking after your business. Our experts in Pensions & Investments have first-hand experience spanning decades of independent financial advice and analysis, coupled with the highest levels of qualifications in this market, up to and including the Certified Financial Planner (CFP®) qualification.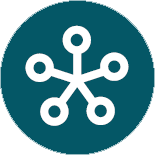 All Inclusive Fees and a Menu of Fee Options to suit all size of Corporates
Our Fees for agreed services are all inclusive. This ensures that no additional fees are incurred for our employee engagement services or agreed onsite presentations.