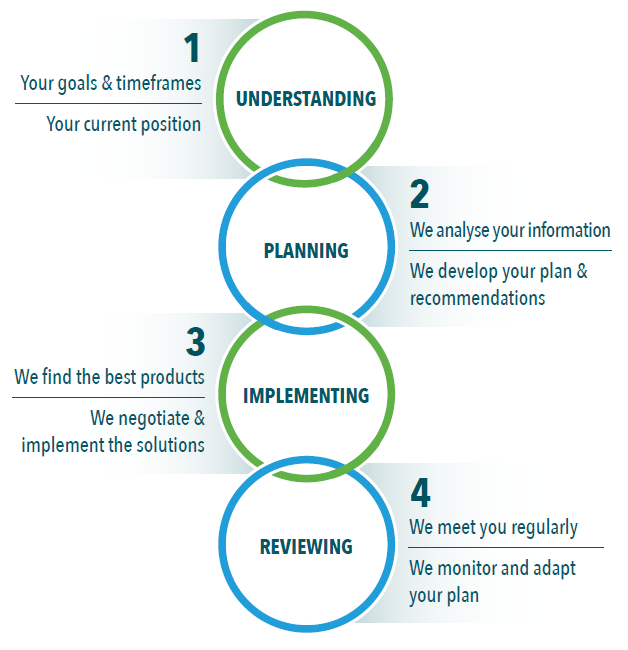 BEGINNING THE JOURNEY
At the outset we spend time building an understanding of your financial goals, before developing a plan and recommending solutions to match. We then implement the solutions required to help you achieve those goals. It is very important that we get you on the right track, however it is equally important that we keep you on it.
---
KEEPING YOU ON TRACK
We will work with you year on year, ensuring we keep you on course to achieve your financial ambitions. Our 'clients as partners' approach builds a working
relationship of trust and understanding which grows stronger as the years progress and we get closer to meeting your stated goals.
---
ACHIEVE YOUR FINANCIAL OBJECTIVES
We assist you in achieving your specific financial objectives, whatever they might be. We will:
Help you feel in control of your money, rather than your finances controlling you
Show you how to get your money working as hard as possible for you
Help you get the right level of health insurance at the lowest cost for your family
Guide you towards a secure retirement that you can enjoy
Protect your family (and your business) financially against unforeseen events